Head Coach
Ryan Phillips
rphillips@cr.k12.ia.us

Athletic Director
Chris Deam
cdeam@cr.k12.ia.us
parent/student
e-mail dist. list form
We hope this will make things easier when sending out forms and other important info via email to all our parents and wrestlers.
"The Night The Names On The Wall Came To Life!
2010 State Finalist Reunion
For those of you who were unable to attend we have posted a pdf version of the finalist program for you to download.
PLEASE CLICK HERE

J-Hawk Head Coaches Through The Years
| | |
| --- | --- |
| | Cecil (Bo) Cameron - 1958-1963 |
| | Jack Fisk - 1964-1966 |
| | Gary Kurdelmeier - 1967 |
| | Bill McNiel - 1968-1978 |
| | Tim Fowler - 1979-1983 |
| | Dick Briggs - 1984-2016 |
| | Matt Orton - 2012-2017 |
| | Ryan Phillips - 2017-present |
Jefferson Assistant wrestling coaches through the first
50 years.
(Names reflect paid assistants only, volunteer coaches are not included)
Wayne Van Deest
Dan Connor
Jerry Ohm
Henry Orton
Bob Stephen
Dean Spicer
Dave Rosenberg
Marc Chase Jr.
Don Cox
Ed Burnell Jr.
Jack Fisk
Brooks Simpson
Bo Cameron

Rob Martin
John Weld
David Simmons
Steve Kray
Jeff Dirks
Jim Cox
Tom Miller
Mike Gallagher
Mike Kane
John Hegarty Jr.
Chris Buesing
Chad Garber
Conner Herman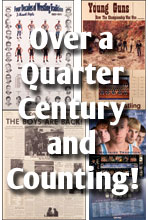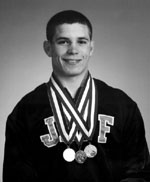 Our very own Mark Ironside,
Two-Time State Champion
has been inducted to the
Iowa Wrestling Hall of Fame
Class of 2010.
Read the article and more information on the 2010 induction ceremony!
cick here to visit website