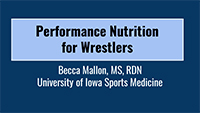 Download Presentation
PDF HERE
Head Coach
Rob Martin
romartin@crschools.us

Athletic Director
Chris Deam
cdeam@cr.k12.ia.us

Students wishing to participate in athletics at Jefferson High School must obtain Permission to Practice before they can begin participation with an athletic team. Permission to Practice is approved once the following are completed: student-athlete has a current physical on file (completed within the last 12 calendar months), student & parent/guardian read and sign off on the CRCSD Good Conduct and Eligibility Policies, and the student and parent/guardian sign off on the Heads Up: Concussion form required by the Iowa DOE, the IHSAA, and the IGHSAU.


CLICK HERE TO REGISTER
Order Your 2021-22 J-Hawk Wrestling Swag Today!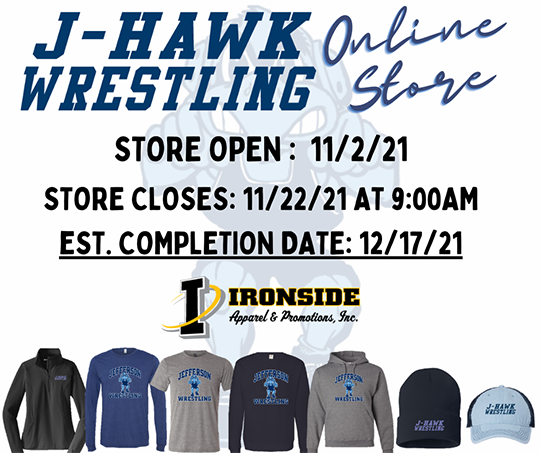 Parents and wrestlers will have an All Winter Sports meeting at 7:00pm in the New Gym on Thursday, November 11th. Following the All Winter sports meeting we will have our parent/wrestler meeting in the cafeteria.
The Jefferson wrestling team held their annual Jog-A-Thon fundraiser on Saturday. The team did a great job today and everyone got over 4 miles in. Before the run we had a sports nutritionist from the University of Iowa come in and talk to the team about healthy food choices and how to prepare for the weekly grind of the grueling wrestling season. You can find more photos on our facebook page.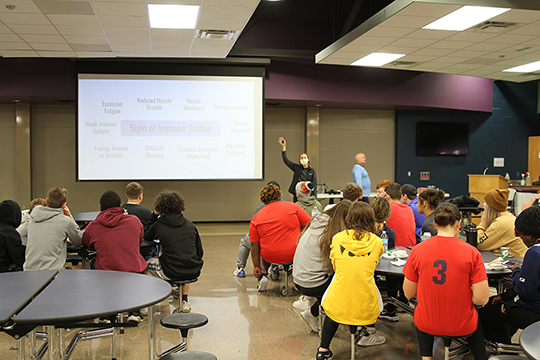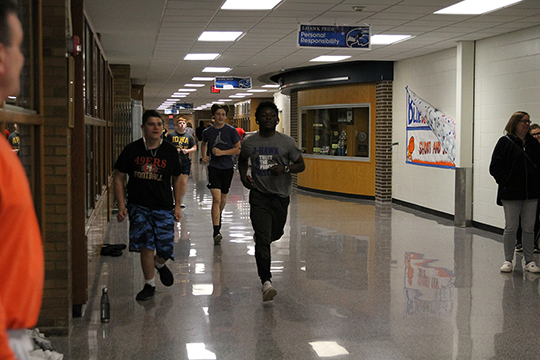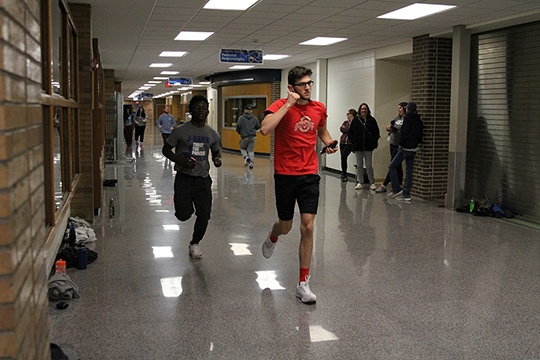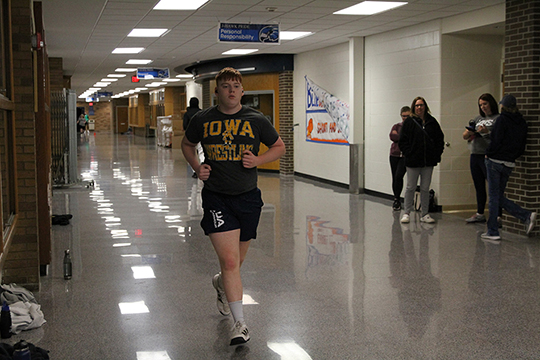 Coach Culver was back again for the last open mat of the season. He showed a duck under and claw breakdown from the top position. I'm excited and ready for the season to start. J-Hawk pride is on the move in the wrestling program! - coach
Martin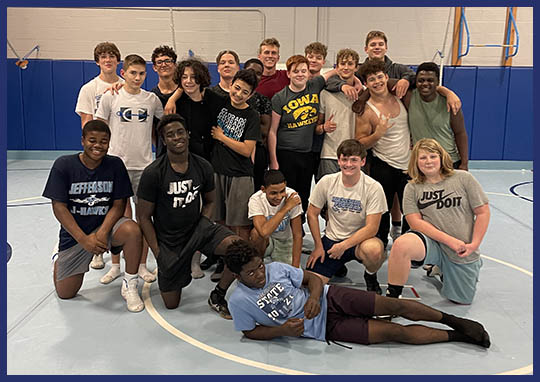 Former J-Hawk Matt Culver was our guest coach last night. Coach Culver showed the boys the snatch single series. He will be back Thursday night for the last open room before the season starts. Open room is from 4 to 5pm.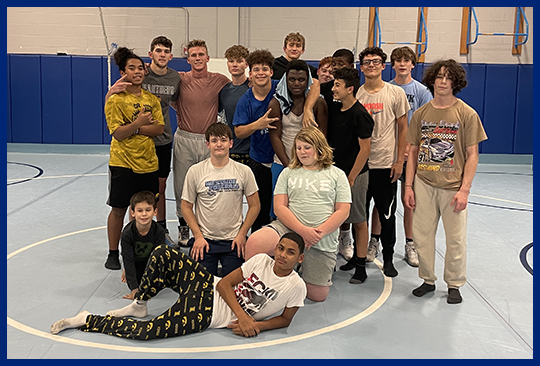 We had two times the fun this week for Open Mat nights. West Side Youth coach Tavian Rashed was in both Tuesday and Thursday. He showed his arm drag and under hooks.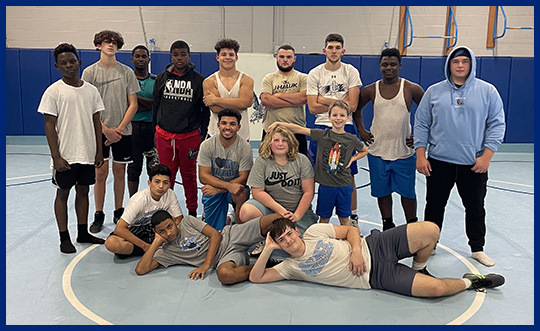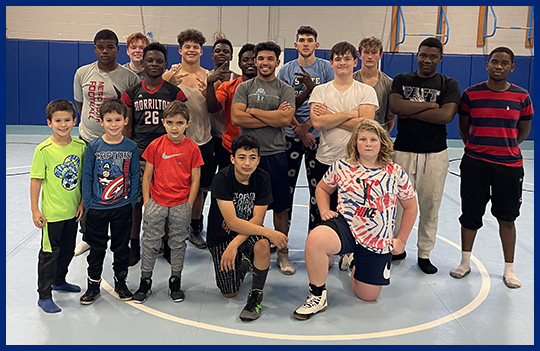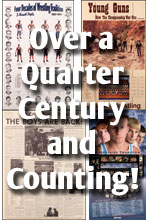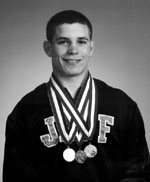 Our very own Mark Ironside,
Two-Time State Champion
has been inducted to the
Iowa Wrestling Hall of Fame
Class of 2010.
Read the article and more information on the 2010 induction ceremony!
cick here to visit website