Head Coach
Ryan Phillips
rphillips@cr.k12.ia.us

Athletic Director
Chris Deam
cdeam@cr.k12.ia.us
parent/student
e-mail dist. list form
We hope this will make things easier when sending out forms and other important info via email to all our parents and wrestlers.
"The Night The Names On The Wall Came To Life!
2010 State Finalist Reunion
For those of you who were unable to attend we have posted a pdf version of the finalist program for you to download.
PLEASE CLICK HERE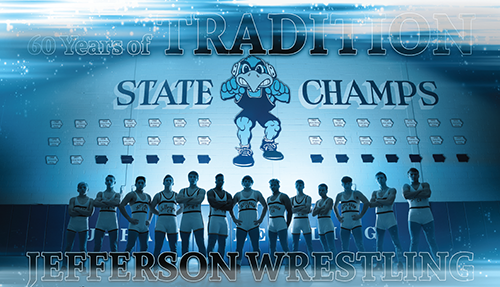 Sweet, Hartgrave & Martinez
Claim 2017 Indianola JV World Titles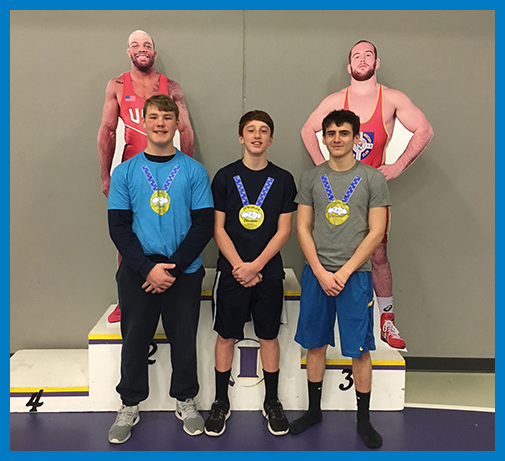 Coach Garber has the JV boys on fire Saturday in Indianola for their always tough tournament.
The J-Hawks had 5 wrestlers in the finals with Dallas Hartgrave, Hugo Martinez and Dawson Sweet all claiming titles. Dylan McVeigh and Preston Buck took home second, while Arnold Agut took home third. Austin McAllister and Amos Troh both went 2-1 on the day taking home fifth place finishes in tough brackets.
Jefferson varsity goes 1-1 at Waterloo West Thursday night


Our J-Hawks traveled up to Waterloo West for a tri-dual with Linn-Mar coming. Jeff didn't start off the night against Linn-Mar very well losing 15-58. Antonio Pagel won by fall in 2:00. Jacob Sherzer followed it up with a hard fought 3-2 decision win and Zachary Tiernan rounded out our wins with a fall in 4:42. The JV team did not fair much better losing 6-33. Dawson Sweet continued to have a great season with a fall in 2:58. Next on the mat was the host school Waterloo West. The results for the dual were much better for the J-Hawks as Varsity came away with a 43-35 win. Lauterwasser, Ahedo, Buzynski, Lorimer, Viktora and Tiernan all came home with wins. The JV team ended their night with a 36-36 tie. McVeigh and Jamar Taylor both had nice wins on the evening.
Saturday was a busy day for our Boys in Blue.


The varsity team traveled over to WDSM Valley for their annual tournament bringing home 5 placewinners. Dakota Tatro took fourth, Jaden Collins took sixth, Antonio Pagel took fifth. Jacob Sherzer was high finisher for the j-hawks taking third place. Taylor Viktora rounded out the podium placers with a fifth place finish.
Coach Garber split the JV team up going to both the always tough SEP JV Tournament and across town to the Marion JV Invite. The JV1 team who went to SEP had a great day finishing in 2nd place going 4-1 on the day. Dallas Hartgrave and Hugo Martinez both had nice days at Marion. Dallas Hartgrave took home second place going 2-1 on the day while Hugo Martinez continued rolling this week taking home first place with two falls and a major decision!
Varsity and JV Dominate Thursday Night At Home!
J-Hawks rolled through Waterloo East and Dubuque Wahlert Thursday night in front of the home crowd. Wahlert was victim number one going down 46-24. Tyreese Smith and Noah Fernandez opened the dual with falls. Colton Woods and Arnold Agut followed suit with pins. Dakota Tatro, Nathan Lauterwasser, Enyeto Ahedo-Jiroutek and Antonio Pagel all recorded wins. Waterloo East was next on the block going down to our boys in blue 52-26. Noah Fernandez and Colton Woods both pinned their second opponents on the evening. Sherzer, Viktora, PJ Smith and Tatro all recorded falls. Pagel defeated both his opponents by major decisions!
The Junior Varsity had a good night too with a 42-18 win against Wahert and a 54-6 of East, both via a lot of forfeits. Dawson Sweet continued his roll this season with a 7-3 win. Austin McAllister and Dylan McVeigh also had wins over Wahlert. Tyler Buzynski, Austin McAllister and Brandon Johnson recorded wins over Waterloo East opponents.
J-Hawks Crown 6 Champs at CRK 9/10 Meet


Our young guns showed their stuff last night placing 15 wrestlers on the podium. Dawson

Sweet

, Dakota Tatro, Dallas Hartgrave, Nathan Lauterwasser, Arnold Agut and Zachary Tiernan all took home titles. Six wrestlers took home second; McCallister, McVeigh, Rector, Johnson, Bruck. Rounding out the podiums placers in third were Luongben, Cook, Buzynski and Smith.
Jefferson takes home 3 titles at CRK JV Invitational


Coach Garber had the JV team on point Saturday at the CRK JV Invitational bringing home three titles, with15 wrestlers placing in the top four. Austin McAllister, Brandon Johnson and Preston Bruck all took home titles. Dylan McVeigh and Jamar Taylor placed second. Cloe Clemmons, Quinton Murray, Nolan Cook, Mathias Gonzalez, Carter Smith, William Johnson and Joel Eader all took home third place finishes. Taking home fourth place finishes were Jayden Luongven, Jean Muziko and Damon Rector.
Taylor Victora and Jacob Sherzer place at Keith Young
Two J-Hawks stood on the podium at this years Keith Young invitational in Cedar Falls. Taylor Viktora placed fifth with 3 falls, while Jacob Sherzer took home sixth place. Coach Phillips knows he has a young group of wrestlers getting their first looks at varsity competition but likes the progress he has seen so far this season.
Four J-Hawks place at Tipton Invitational
Our team traveled to Tipton on Saturday for their always tough invitational. Colton Woods took third with two tech fall wins. Jaden Collins places fifth. Anthony Lorimer had a real nice day taking home a second place finish with two falls. Dawson Sweet recorded three falls for a 3rd place finish.
J-Hawks have rough start in season opener
Phillips knows rough times are ahead with this very young and inexperienced varsity squad this season dropping the opener to Kennedy 18-59. Pagel, Smith and Fernandez recorded the only wins for the boys in blue. All three recorded pins! Garber also had a rough start on the JV side losing 21-45. Sweet, Johnson and Gonzalez recorded wins on the JV side.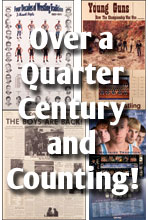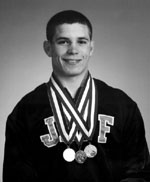 Our very own Mark Ironside,
Two-Time State Champion
has been inducted to the
Iowa Wrestling Hall of Fame
Class of 2010.
Read the article and more information on the 2010 induction ceremony!
cick here to visit website